MOPS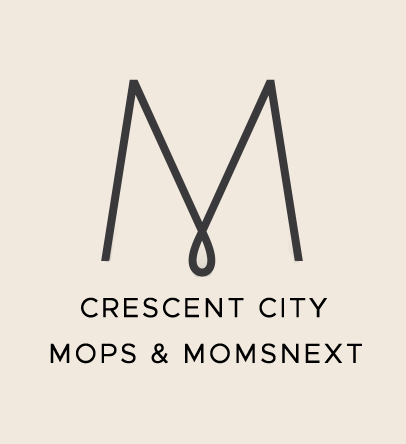 What is MOPS & MOMSnext?
MOPS stands for Mothers of Preschoolers and includes mothers with children ages 0-5 (including pregnant mothers!)
MOMSnext is for moms of school-aged children (all the way up to 18 years old)
MOPS and MOMSnext is a combination of the two…we are a tribe of women who want to be the best moms we can be. We gather for friendship, community, support, and growth. At a meeting we share a meal, talk about mom life, get crafty, and gain wisdom and encouragement from timely messages for the motherhood journey. All this takes place while our kids receive quality and loving childcare.
We believe that better moms make a better world.
Meeting Times:
MORNING MEETING:  9:30 am, on most 2nd and 4th Wednesdays of each month, beginning September 27, 2017
EVENING MEETING: 5 pm, on most 2nd Wednesdays of each month, beginning September 27, 2017
Location: First Baptist Church, 1295 G St in Crescent City (across the street from Foursquare)
For more info (or to RSVP to your first meeting) visit us on Facebook: https://www.facebook.com/MOPSofCC/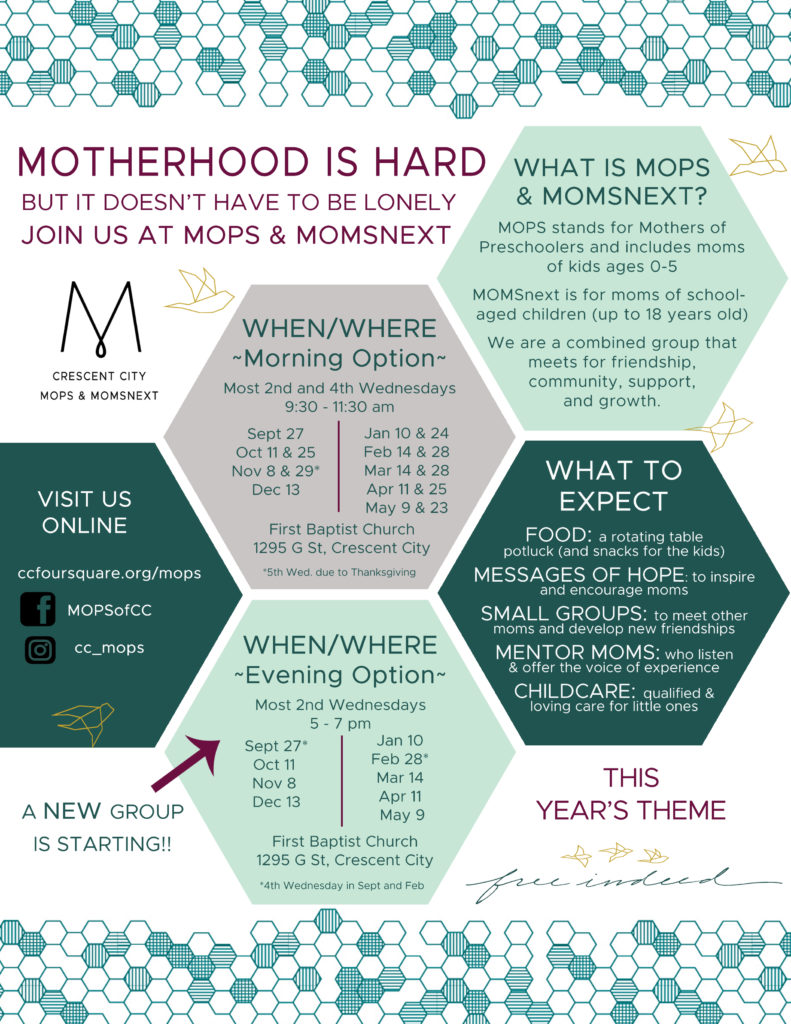 Categories:
Women's Groups